Streamline Distribution Operations with BWISE:
Unlocking Efficiency

through SAP Business One Integration with WISE™ WMS
Join us for an insightful webinar on "Streamline Distribution Operations with BWISE: Unlocking Efficiency through SAP Business One Integration with WISE WMS." In this session, we will explore how the seamless integration of SAP Business One, the leading ERP system, with WISE WMS, the state-of-the-art Warehouse Management Software, can revolutionize your distribution operations.
In today's fast-paced business landscape, efficiency and accuracy in managing inventory, order processing, and fulfillment are crucial to staying ahead of the competition. BWISE offers a comprehensive and scalable solution that optimizes your entire distribution process, transforming your warehouse into a strategic asset.
During this webinar, our experts will delve into the key benefits and functionalities of BWISE and its integration with SAP Business One. You'll discover how this unique combination enables you to streamline your distribution operations, eliminate manual processes, and enhance overall efficiency.
Seats are Limited, Sign up now!
Topics Covered in the Webinar Include
Introduction to BWISE:
Learn about the robust features and capabilities of the WISE WMS software and how it complements the power of SAP Business One.
 Seamless Integration:
Gain insights into the seamless integration process between SAP Business One and WISE WMS, ensuring smooth data flow and real-time visibility across your entire distribution network.
 Inventory Optimization:
Discover how BWISE optimizes inventory management, improves accuracy, and reduces stockouts, enabling you to meet customer demands effectively.
 Order Processing and Fulfillment:
Explore how the integration enhances order processing efficiency, automates workflows, and enables faster and more accurate order fulfillment, ultimately improving customer satisfaction.
 Real-time Analytics and Reporting:
Learn how BWISE provides comprehensive analytics and reporting capabilities, enabling you to make data-driven decisions and drive continuous improvement in your distribution operations.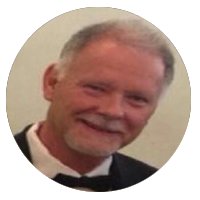 -Allan Lessing-VP of Sales and Operations
Meet Allan Lessing, the Vice President of Sales and Operations at BWISE, with a remarkable 30+ years of experience in ERP (Enterprise Resource Planning) and manufacturing and distribution. With his deep industry knowledge and expertise, Allan brings a wealth of insights to his role. His extensive experience in sales management and operational leadership has proven invaluable in driving growth and optimizing operations at BWISE. Allan's strategic vision and exceptional leadership skills have been instrumental in the company's success.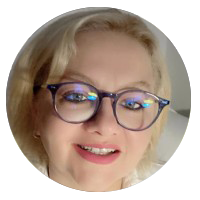 -Mady Lessing-Marketing Director
Meet Mady Lessing, Marketing Director at BWISE, with over 20 years of expertise in ERP, Strategic Marketing, Sales, and Marketing Management. Her extensive background in complex software sales equips her to excel in competitive markets. Mady's proficiency in sales and marketing management ensures seamless collaboration and achievement of business objectives. With Mady leading BWISE's marketing initiatives, the company thrives, driving innovation and solidifying its position as a software industry leader.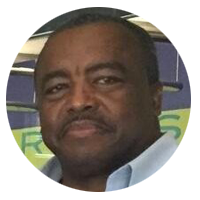 -Bill Green- Senior Consultant
Meet Bill Green, Senior Consultant, 18 years as entrepreneur working with small to medium businesses in the Point of Sales and Distributor industry. As a small business owner for 18 years has help me to develop a vase amount of experiences accounting, warehouse management, project management, manufacturing, and other areas of running a business. Bill's background has been a plus in helping BWISE fulfill the needs of their clients to increase the efficiency and effectiveness of their operations.
Don't Miss out on this Opportunity
Don't miss this opportunity to discover how BWISE, in conjunction with SAP Business One, can revolutionize your distribution operations and unlock new levels of efficiency. Join us for this engaging webinar and take the first step towards optimizing your distribution processes for success in the modern business landscape.
WISE WMS by the numbers:
20% Labor Savings on the First Year
20% More Space Utilization
25% Reduction in chargebacks
40% Increase in Warehouse & Labor Productivity
99.9% Inventory Accuracy
SAP Business one by the numbers
30% Higher operational efficiency
80% Time reduction in month-end project costing close
33% Reduction in dead and slow-moving stock
50% Reduction in procurement cycle time