As a company, we value our relationships with partners and strive to create mutually beneficial partnerships. Our Partnerships allow us to combine unique strengths and capabilities, which can lead to developing new products, services, and solutions that are above and beyond that of our competition.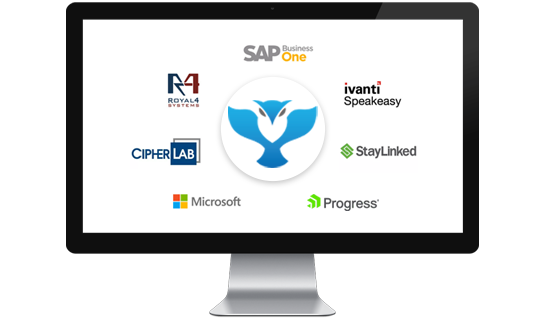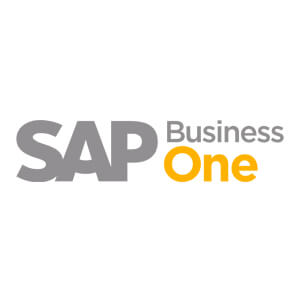 SAP Business One
SAP Business One is a comprehensive, all-in-one business management solution designed for small and mid-sized businesses. It provides integrated features for financial management, sales and customer management, purchasing and inventory control, and reporting and analytics. It is affordable and scalable, making it ideal for growing businesses seeking to streamline their operations.

Royal 4 Systems
Royal 4 Systems has over 38 years of experience integrating and programming configurable Warehouse Management System Solutions. The R4 Enterprise WMS software aligns customer demand with supply. Royal 4's WISE™ WMS Increases warehouse productivity and order throughput by at least 40%.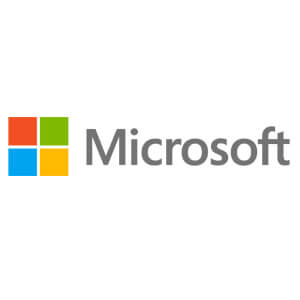 Microsoft
Microsoft is a multinational technology company that develops and sells computer software, consumer electronics, and personal computers. Microsoft is best known for its Windows operating system, which is used on most personal computers around the world. In recent years, Microsoft has expanded its focus beyond traditional software and hardware, and has made significant investments in cloud computing, artificial intelligence, and other emerging technologies.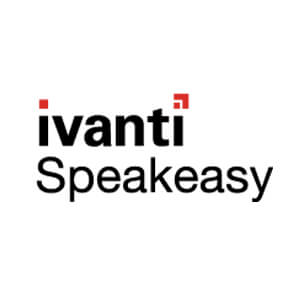 Ivanti Speakeasy
Ivanti Speakeasy, Supply Chain division of Ivanti is the global leader in full-featured voice enablement that focus on task worker operational excellence in business-critical environments. The world's top organizations use our industry-leading Mobile Enterprise Platform to enhance worker productivity at the edge while offering IIoT capabilities using low-code, low-risk automation, with actionable outcomes.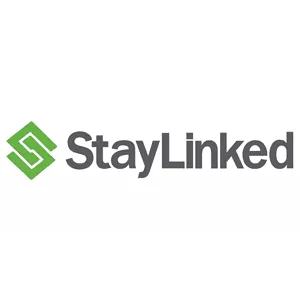 StayLinked
StayLinked enables you to migrate to state-of-the-art devices, measure and optimize productivity with cutting-edge business intelligence, and interface with ground-breaking technologies in the areas of automation, robotics, augmented reality, and location-based services.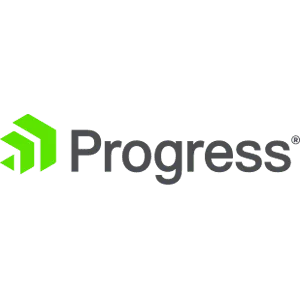 Progess DB
Progress offers the best platform for building and deploying tomorrow's applications quickly and easily. Progress offers flexible frontend tooling for delivering an engaging and multi-channel UX, a modern, reliable, scalable and secure backend to build and run microservices, and leading data connectivity capabilities for harnessing data from business systems and any other data source, whether on-premise or in the cloud.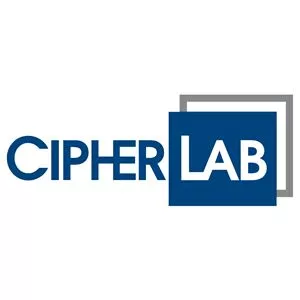 Cypher Lab
CipherLab Industry Solutions provide the modern AIDC (Automatic Identification Data Collection) systems to collect, control, connect and communicate data to manage business in various industries. Customers can take advantage of additional hardware features with good services and quality to customize for their application-specific requirements, ensuring optimal reliability and performance anytime, anywhere.

Cloudiax
Cloudiax offers the customers the Cloud Platform made in Germany, which continuously improves the business. It enables partners and customers to deploy SAP Business One on SQL and HANA, POS solutions (point-of-sale), DMS (document management system), WMS (workflow management system), etc. in the Cloud without huge investments in IT infrastructure, hardware and specialized staff. For more information click here
Unlock the Full Potential of your Business!
Don't miss out on our exclusive content. Our brochure and whitepaper are packed with expert analysis, case studies, and practical tips that can help you understand the latest trends and strategies in logistics and ERP. Don't miss out on this opportunity to expand your knowledge and elevate your expertise.
Inventory Record Accuracy White Paper
Improve operational efficiency, cut down on costs, and ultimately increase your profitability.
SAP BUSINESS ONE OVERVIEW BROCHURE
Gain greater control of your growing SME with SAP Business One.
WISE WMS
Optimize your business by utilizing the latest technologies to improve efficiency & accuracy in all areas of the warehouse & front office.
BWISE Full ERP Solution Brochure
This brochure provides an overview of the BWISE solution, its benefits, and deployment options.
WMS ROI Calculator
An easy to use use ROI calculator to give you an idea on how much money you can save by using our WISE WMS.
ADDRESS
International Corporate Headquarters
5000 E. Spring Street, Suite 415
Long Beach, CA 90815
Interested in becoming a software partner?