SAP Business One – ERP Software
Optimize your entire small business with a single, affordable, easy-to-implement, end-to-end solution.
SAP Business One combines a broad range of functionalities into a single, scalable solution that runs all key business processes. Deployed on-premise or in the cloud, SAP Business One runs on SAP HANA and Microsoft SQL databases and can be accessed via a desktop client, web client, or mobile app.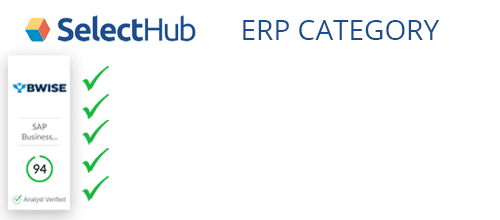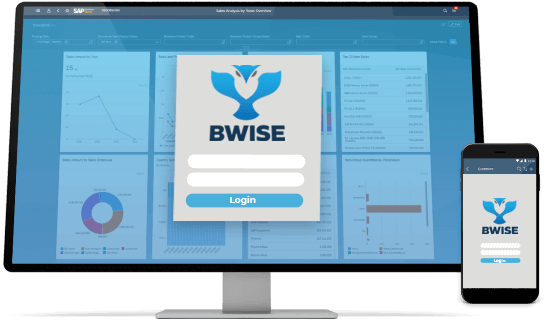 Learn from our experts how you can drive more business with SAP Business One – ERP Software
SAP Business One
A Real ERP System
Are you the managing director of a small or mid-sized company and want to implement a new software solution to make your business processes more efficient? You might like to learn more about SAP Business One and how you can use it to effectively manage your entire business processes.
SAP Business One is a true ERP system, specifically designed for small and midsize enterprises. It offers a range of benefits that can help your company streamline its processes and make informed decisions based on real-time data.
One key advantage of SAP Business One is its ability to integrate all of your business functions into one single system. This means that all critical business information is stored in one database, allowing for easy access and eliminating the need to gather information from multiple systems. This integration allows your business to operate seamlessly, from sales and marketing to customers, financials, and operations.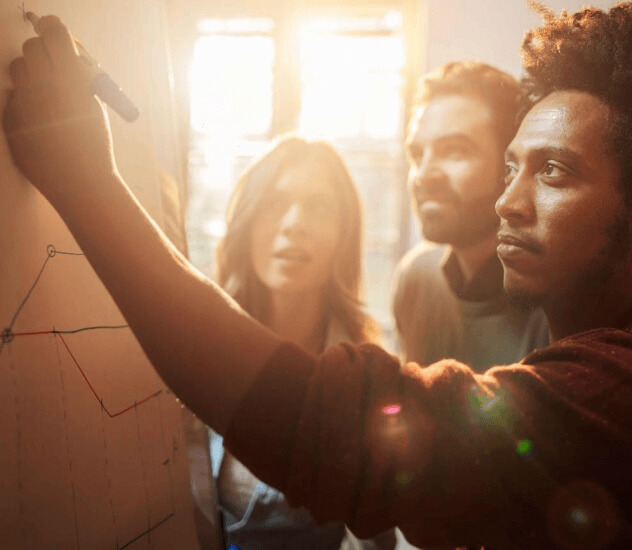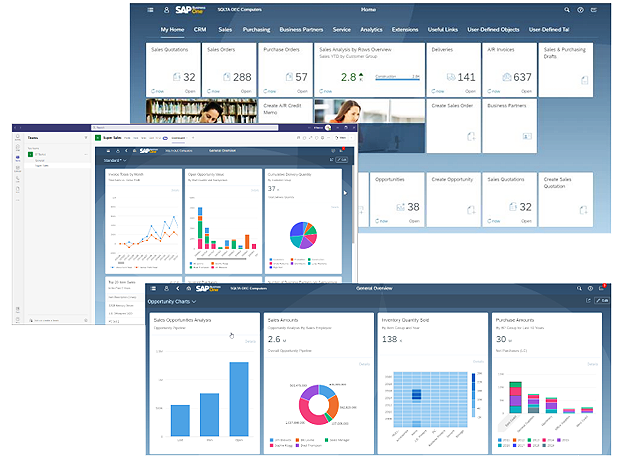 Another benefit of SAP Business One is its built-in customer relationship management (CRM) tools. These tools are fully integrated into the back-office operations of the system, allowing you to better manage your sales and customer services.
SAP Business One also offers a user-friendly interface, with standard interfaces to internal and external data sources, mobile devices, and other analysis tools. This makes it easy for you and your team to access real-time information, no matter where you are.
Finally, SAP Business One is a flexible system that can be easily customized and tailored to your business's specific needs. It is designed and built from the ground up, specifically for small and midsize businesses, so you can leverage the best experiences and practices that SAP has learned over the past 30 years without having to deal with the complexities.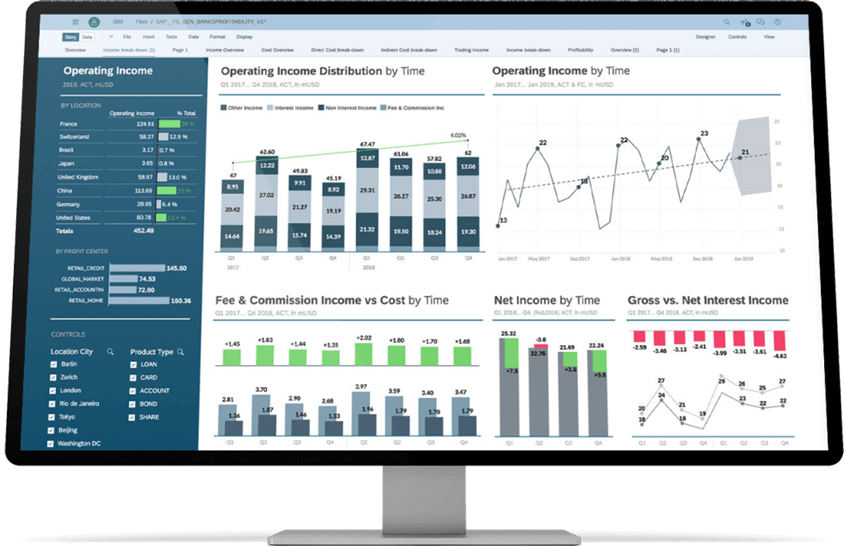 In summary, SAP Business One offers small and midsize businesses a comprehensive solution to streamline their business processes, integrate their operations, and access real-time data. It is a valuable investment for any managing director looking to make their company more efficient and profitable.
Are you ready to start your Digital Transformation?
Do you need help with transforming, optimizing, and streamlining all your business processes?
Are you keen to learn more about the #1 ranked ERP Digital Platform?
Management & Administration
Project & Resource Management
Electronic Data Interchange (EDI)
Unlock the Full Potential of your Business!
Don't miss out on our exclusive content. Our brochure and whitepaper are packed with expert analysis, case studies, and practical tips that can help you understand the latest trends and strategies in logistics and ERP. Don't miss out on this opportunity to expand your knowledge and elevate your expertise.
Inventory Record Accuracy White Paper
Improve operational efficiency, cut down on costs, and ultimately increase your profitability.
SAP BUSINESS ONE OVERVIEW BROCHURE
Gain greater control of your growing SME with SAP Business One.
WISE WMS
Optimize your business by utilizing the latest technologies to improve efficiency & accuracy in all areas of the warehouse & front office.
BWISE Full ERP Solution Brochure
This brochure provides an overview of the BWISE solution, its benefits, and deployment options.
WMS ROI Calculator
An easy to use use ROI calculator to give you an idea on how much money you can save by using our WISE WMS.
ADDRESS
International Corporate Headquarters
5000 E. Spring Street, Suite 415
Long Beach, CA 90815