BWISE – Full Distribution Solution
The all-inclusive, #1 ranked, ERP system – SAP Business One together with the Leading WMS Software Package for "New Age" B2C/DTC Fulfillment Businesses – WISE, combined in a unique, scalable, world-class solution capable to manage your entire business and to transform your warehouse into a competitive advantage.
With BWISE ERP we offer an integrated supply chain management system that can be applied throughout all business processes including your warehouse activities. This enables better, faster, and more cost-effective decisions in real time.
Improve your warehousing and inventory management operations by implementing the most flexible warehouse and inventory software for online sellers, distributors, wholesalers, and 3PLs.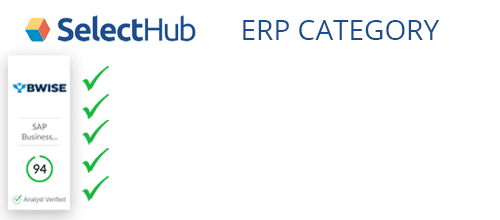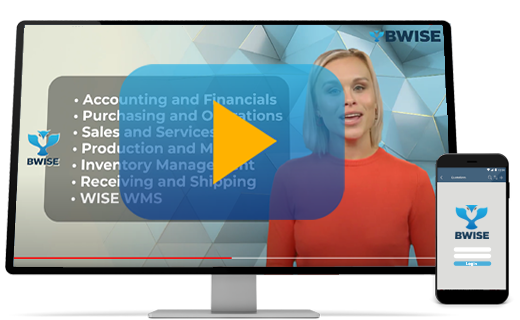 Learn from our experts how you can drive more business with BWISE – Full Distribution Solution
BWISE Core Features and Options
BWISE is a versatile business management system that can be implemented across all facets of warehouse and front office operations, facilitating optimal business performance through the efficient management of tasks, operations, budgets, and productivity tracking.
SAP Business One – ERP Solution
Optimize your entire small to mid-size business with a single, affordable, easy-to-implement, end-to-end solution.
Management & Administration
Project & Resource Management
Electronic Data Interchange (EDI)
WISE WMS – Warehouse Management System
Our warehouse management software package is the core of our Full Distribution Solution.
WISE can be applied in all areas of the warehouse and front office processes, helping companies optimize their business by managing tasks, operations, budget, and productivity tracking.
By integrating our WISE WMS in SAP Business One, we enable businesses to automate and optimize various warehouse processes, including receiving, directed putaway, picking and slotting, and cross-docking.  By improving these processes, businesses can reduce handling costs, optimize storage space, and improve customer satisfaction through faster and more accurate order fulfillment.
WISE also offers Advanced Shipping Notices (ASN), purchase order organization, warehouse transfers, and work order processing. Warehouses that require RFID are supported by WISE, and we offer both radio frequency mobility (RF) and paper-based solutions.
Our WISE WMS runs on all popular operating systems, can interface with any database management system including other ERPs, utilizes the latest integration methodologies, and supports simultaneous multi-language environments. You can even be voice-activated!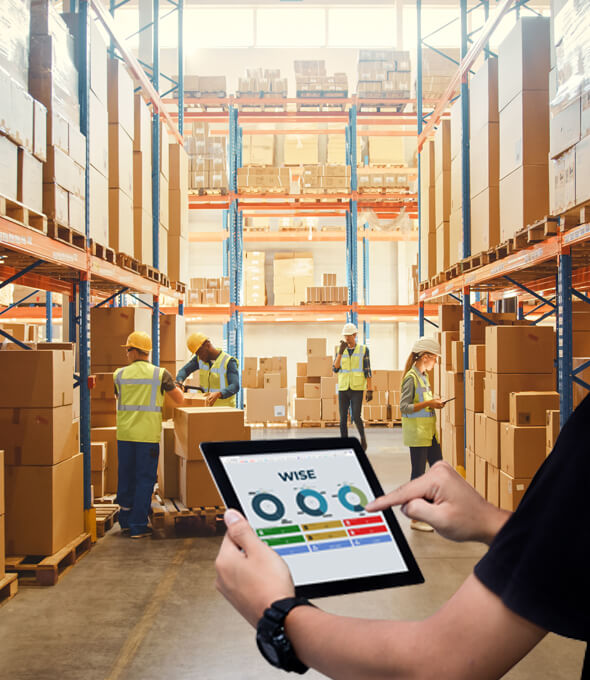 Our customers have realized the following:
Labor Savings on the First Year
Increase in Warehouse & Labor Productivity
WISE WMS Mobile Solutions
WISE Warehouse Slotting Software
WISE AM-Asset Management System
WISE Labor Management Software
WISESHIP Multi-Carrier Shipping Module
eWISE-WISE WMS WEB PORTAL
Get improved, accurate, up-to-date inventory visibility and customer satisfaction with BWISE 3PL System.
Accelerate your revenue and minimize inventory cost control by eliminating redundant setups and teardowns in a multi-customer, multi-SKU environment. You will eliminate redundant picking and put-away activities, backtracking, deadheading, or picking and shipping errors.
Our 3PL solution solves all major warehouse deficiencies and inefficiencies and improves overall profitability helping you achieve a higher standard of efficiency and return on investment (ROI).
See why companies of all sizes rely on our expertise and proven results, such as:
30%

Improvement in Labor Efficiency
Three Times Increase in Order Throughput
Unlimited Value Added Services Billing (VAS)
Granular Invoicing up to Five Decimal Places
Learn more about our 3PL Software.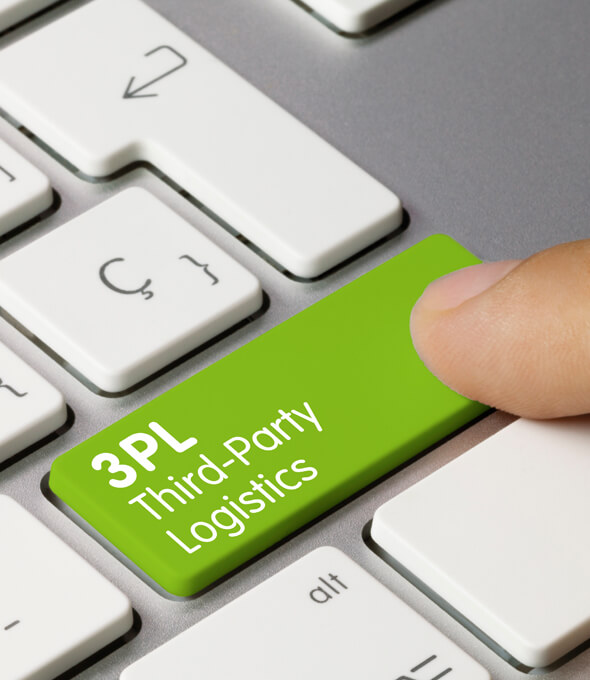 Order consolidation and sequencing to eliminate redundant setups and teardowns in a multi-customer, multi-SKU environment.
Paperless transactions eliminate paperwork costs while maximizing quality.
Cross-docking reduces inventories and eliminates redundant picking and put-away activity.
Warehouse location profiling, navigation logic, and task interleaving eliminate backtracking and deadheading.
Paperless scan-and-verify logistics eliminates picking and shipping errors.
Accurate, up-to-date inventory visibility maximizes order fill rates, accelerates revenues, and minimizes inventory control costs.
WISE – 3PL BILLING SOFTWARE
Vendor Managed Inventory (VMI)
Optimize and automate your yard activity with WISE Yard Management System (YMS). It works 24/7 to increase efficiencies and maximize profits.
WISE YMS maximizes yard and warehouse efficiency by managing the flow of all inbound and outbound goods. With WISE Appointment tracking you get real-time visibility of trailers movements, check-ins & check-outs, yard inventory reports, email alerts, audit trails, and historical data tracking.
Our proven dock door scheduling solution enables you to plan, execute, track, and audit loads based on critical characteristics like shipment type, load configuration, labor requirements, and dock and warehouse capacity.
Learn more about our Yard Management Software.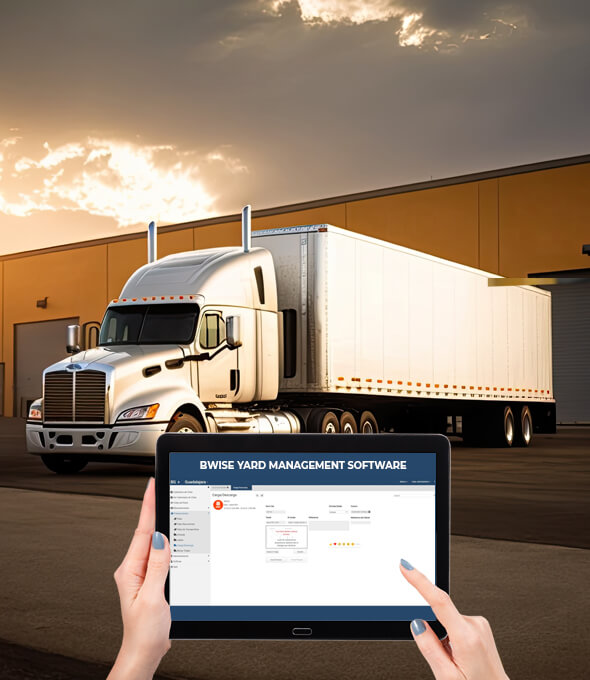 You too could realize the following:
Increase in Driver Productivity
Increase in Yard Truck Efficiency
Increase in Dock Productivity
Increase in Dock Utilization
Unlock the Full Potential of your Business!
Don't miss out on our exclusive content. Our brochure and whitepaper are packed with expert analysis, case studies, and practical tips that can help you understand the latest trends and strategies in logistics and ERP. Don't miss out on this opportunity to expand your knowledge and elevate your expertise.
Inventory Record Accuracy White Paper
Improve operational efficiency, cut down on costs, and ultimately increase your profitability.
SAP BUSINESS ONE OVERVIEW BROCHURE
Gain greater control of your growing SME with SAP Business One.
WISE WMS
Optimize your business by utilizing the latest technologies to improve efficiency & accuracy in all areas of the warehouse & front office.
BWISE Full ERP Solution Brochure
This brochure provides an overview of the BWISE solution, its benefits, and deployment options.
WMS ROI Calculator
An easy to use use ROI calculator to give you an idea on how much money you can save by using our WISE WMS.
ADDRESS
International Corporate Headquarters
5000 E. Spring Street, Suite 415
Long Beach, CA 90815