The SAP Business One Mobile Suite
Enables you to manage your business from anywhere at any time.
Using an iPhone /Android device, you can manage your entire organization, control the supply chain, create the most productive workforce, and enable the business to continue wherever you are.

SAP Business One mobile suite supports three mobile apps.
SAP Business One Mobile App for iOS and Android
SAP Business One Sales App
SAP Business One Service App
Learn from our experts how you can drive more business with Mobility Solutions
SAP Business One Mobile App for iOS and Android
With the SAP Business One mobile app for Android or iOS, you can manage business partner data, view reports and business content, process approval requests, keep track of sales opportunities, and much more.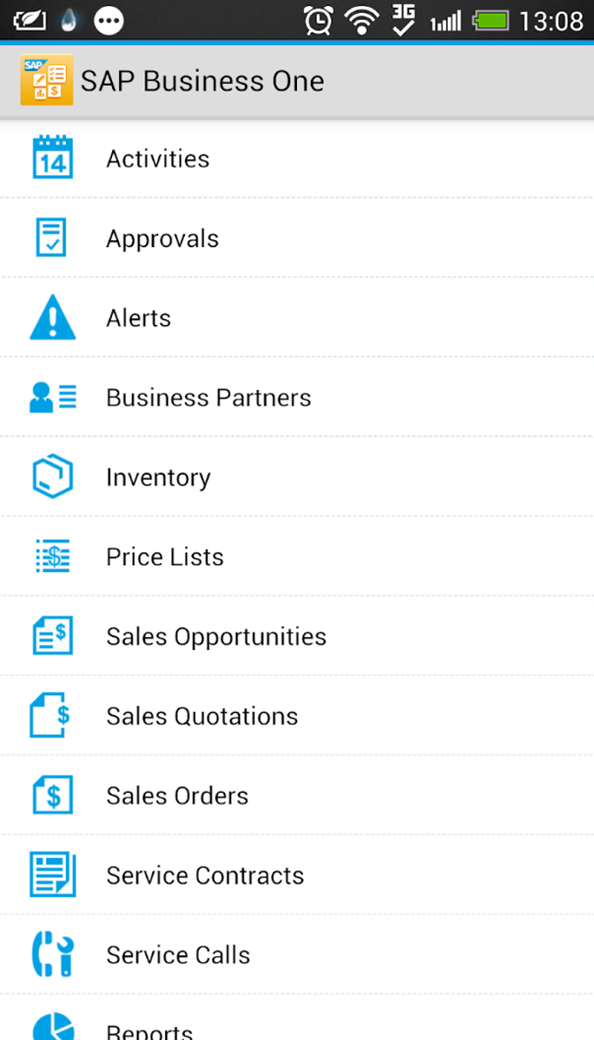 Key features:
Sales Catalog
Activities
Approvals and alerts
Business partners
Inventory and price lists
Sales documents
Sales opportunities
Service contract and service call
Reports
Dashboards
Online Help
Attachments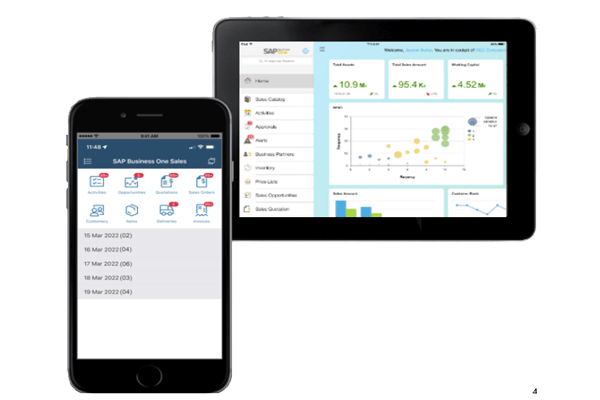 SAP – Business One Mobile Sales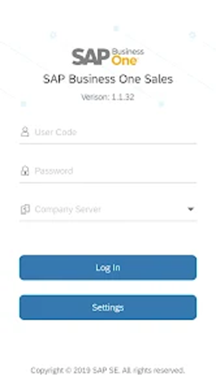 Sell smarter with the SAP Business One Sales mobile app for iOS/Android.
The mobile app is designed to support customers representing small and midsize enterprises (SMEs) as well as subsidiaries of large enterprises. The app is tailored to the unique digital needs of sales professionals and lets you effectively handle your sales activities anywhere, anytime.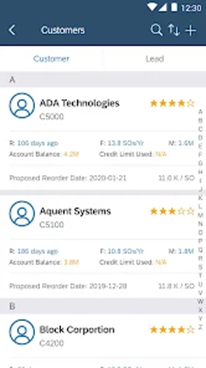 The mobile app connects to the SAP Business One application, giving salespeople access to the most relevant business information and processes, for efficient and successful management of customers and sales. It includes features such as pipeline management, inventory review, price quotation, and order placement.
The mobile app is suited for use in the 26 vertical industries that SAP software supports, including retail, consumer products, wholesale distribution, professional services, manufacturing, and high-tech.
SAP – Business One Mobile Service
The SAP Business One Service mobile app for iOS and Android phones was developed specifically to meet the unique needs of field technicians and aid in their ability to successfully provide on-site services for their clients.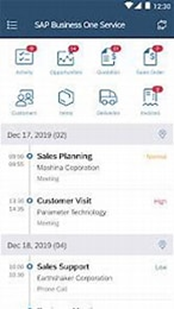 Maintenance technicians can call customers, view customer addresses on maps, review assigned service tickets, and resolve them instantly using their mobile devices.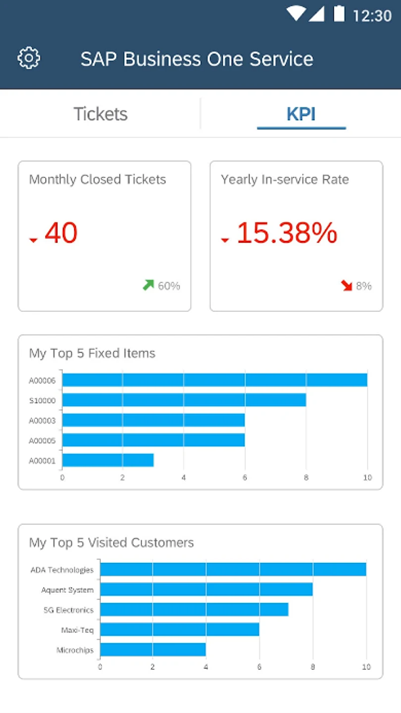 They can also scan bar codes or QR codes to identify items and update information, create and view sales orders for service tickets, and scan bar codes to identify items.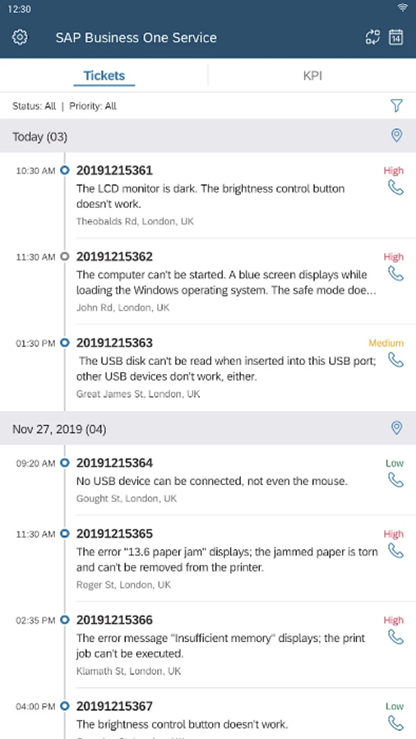 By connecting remote maintenance technicians directly to the main SAP Business One ERP application and CRM data via their mobile devices, you will increase productivity and improve customer satisfaction.
BWISE – WMS Mobile: Industry-Leading Mobile Technology
Available for BWISE or its standalone sibling WISE.
BWISE WMS Mobile gives you the ability to configure business processes quickly and affordably to satisfy changing requirements. It has all the functionality needed to address today's warehouse challenges and makes use of cutting-edge cell technology to significantly increase productivity in warehouses without, or requiring RF capabilities. However, you can also combine mobile and RF inside your warehouse.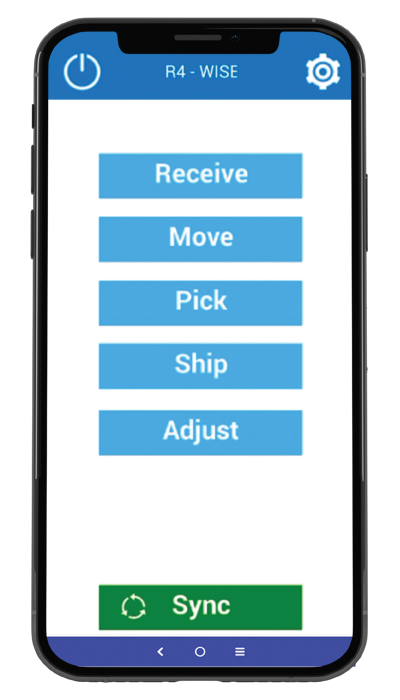 The software for BWISE Mobile is stored on mobile devices, making it totally independent. As long as you have cell coverage, you can upload to the main system at any time. And gain access to :
Order entry
Inventory control
Receive
Putaway
Pick
Pack
Ship
Deliver
Signature Capture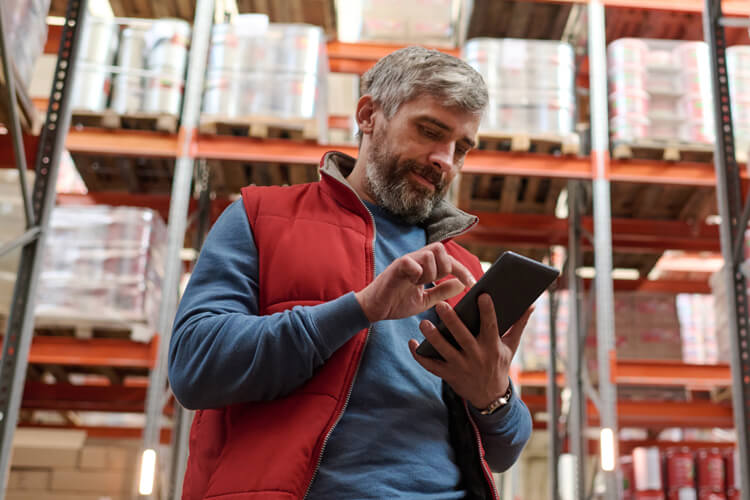 Unlock the Full Potential of your Business!
Don't miss out on our exclusive content. Our brochure and whitepaper are packed with expert analysis, case studies, and practical tips that can help you understand the latest trends and strategies in logistics and ERP. Don't miss out on this opportunity to expand your knowledge and elevate your expertise.
Inventory Record Accuracy White Paper
Improve operational efficiency, cut down on costs, and ultimately increase your profitability.
SAP BUSINESS ONE OVERVIEW BROCHURE
Gain greater control of your growing SME with SAP Business One.
WISE WMS
Optimize your business by utilizing the latest technologies to improve efficiency & accuracy in all areas of the warehouse & front office.
BWISE Full ERP Solution Brochure
This brochure provides an overview of the BWISE solution, its benefits, and deployment options.
WMS ROI Calculator
An easy to use use ROI calculator to give you an idea on how much money you can save by using our WISE WMS.
ADDRESS
International Corporate Headquarters
5000 E. Spring Street, Suite 415
Long Beach, CA 90815