Top 10 Reasons to Transition from QuickBooks:
SAP Business One vs. QuickBooks
Are you ready to take your business to the next level? Join us for an enlightening webinar that explores the pivotal decision of transitioning from QuickBooks to SAP Business One. In today's fast-paced business landscape, making informed choices about your financial management software is crucial for sustainable growth.
Is your business rapidly expanding, leaving you with an increasing need for more sophisticated financial tools? Are you finding the limitations of QuickBooks hindering your ability to manage operations effectively? It might be time to consider a robust solution like SAP Business One. This webinar is designed to guide you through the top 10 reasons why transitioning from QuickBooks to SAP Business One can be a game-changer for your business.
Join us as we delve into the comprehensive capabilities of SAP Business One and compare them with QuickBooks. Our expert panel will take you through real-world scenarios and practical examples, illustrating how SAP Business One can empower your organization for enhanced productivity and efficiency.
Fill up the form below to Download the Recording
Duration
1 hour for the webinar and 15 minutes for questions
trending up icon
Scalability and Growth:
Discover how SAP Business One is tailored to accommodate the evolving needs of growing businesses, ensuring seamless scalability.
business center icon
Integrated Business Processes:
Explore the advantages of integrated processes that bridge the gap between departments, optimizing resource allocation and collaboration.
analytics icon
Advanced Reporting and Analytics:
Learn how SAP Business One's advanced reporting tools offer insights that go beyond basic financial data, aiding strategic decision-making.
globe americas icon
Global Operations:
Uncover how SAP Business One's multi-currency and multi-language capabilities simplify global operations and expand market reach
puzzle piece icon
Customization and Flexibility:
See how the customizable features of SAP Business One allow you to adapt the software to your unique business requirements.
file invoice dollar icon
Total Cost of Ownership:
Delve into a cost comparison between SAP Business One and QuickBooks, considering long-term benefits and ROI.
solar panel icon
Automated Workflows:
Understand how automated workflows streamline routine tasks, reducing manual errors and saving valuable time.
boxes icon
Enhanced Inventory Management:
Explore SAP Business One's comprehensive inventory management features, optimizing stock levels and fulfillment processes.
newspaper icon
Regulatory Compliance:
Learn how SAP Business One aids in maintaining compliance with industry regulations and standards.
people icon
Customer Relationship Management:
Discover how SAP Business One's CRM tools enhance customer interactions and loyalty, contributing to sustainable growth.
Business Owners and Entrepreneurs
Finance and Accounting Professionals
Operations Managers
IT Managers and Decision-makers
Professionals interested in ERP solutions
Don't miss out on this transformative webinar experience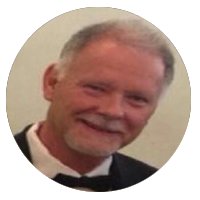 -Allan Lessing-VP of Sales and Operations
Meet Allan Lessing, the Vice President of Sales and Operations at BWISE, with a remarkable 30+ years of experience in ERP (Enterprise Resource Planning) and manufacturing and distribution. With his deep industry knowledge and expertise, Allan brings a wealth of insights to his role. His extensive experience in sales management and operational leadership has proven invaluable in driving growth and optimizing operations at BWISE. Allan's strategic vision and exceptional leadership skills have been instrumental in the company's success.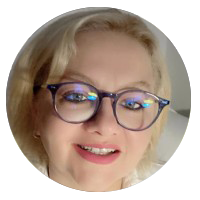 -Mady Lessing-Marketing Director
Meet Mady Lessing, Marketing Director at BWISE, with over 20 years of expertise in ERP, Strategic Marketing, Sales, and Marketing Management. Her extensive background in complex software sales equips her to excel in competitive markets. Mady's proficiency in sales and marketing management ensures seamless collaboration and achievement of business objectives. With Mady leading BWISE's marketing initiatives, the company thrives, driving innovation and solidifying its position as a software industry leader.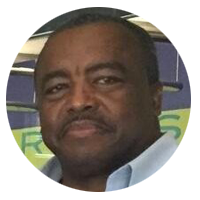 -Bill Green- Senior Consultant
Meet Bill Green, Senior Consultant, 18 years as entrepreneur working with small to medium businesses in the Point of Sales and Distributor industry. As a small business owner for 18 years has help me to develop a vase amount of experiences accounting, warehouse management, project management, manufacturing, and other areas of running a business. Bill's background has been a plus in helping BWISE fulfill the needs of their clients to increase the efficiency and effectiveness of their operations.
Don't Miss out on this Opportunity
Whether you're a business owner, finance professional, or IT manager, this webinar is a must-attend event to gain valuable insights into the world of ERP solutions. Don't miss this opportunity to explore the top 10 reasons why transitioning to SAP Business One can revolutionize your business operations. Register now to secure your spot and take the first step towards informed decision-making and future success.
WISE WMS by the numbers:
20% Labor Savings on the First Year
20% More Space Utilization
25% Reduction in chargebacks
40% Increase in Warehouse & Labor Productivity
99.9% Inventory Accuracy
SAP Business one by the numbers
30% Higher operational efficiency
80% Time reduction in month-end project costing close
33% Reduction in dead and slow-moving stock
50% Reduction in procurement cycle time